Much of Zapotec history centers on the large
archaeological site of Monte Alban. The site
was first occupied some time between 800
and 400 B.C., probably by Zapotecs from the
outset.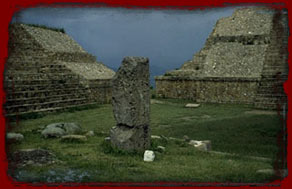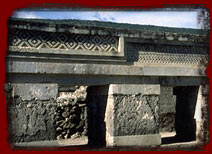 The ruins at Mitla are a source for many of the designs of the Zapotec weavings.


The ruins at Dainzu, one of the earliest sites of Zapotec occupation in the Oaxaca Valley.