"The part that is most enjoyable is the preparation
of the colors--the dyeing. The dyeing is very enjoyable. It is work that is very laborious at times, because we have to dye with a certain color, and it has to come out exactly right.
At times we work with color combinations, then at times we can't get the color we wanted; we get other colors. It is fun because we mix, we invent, we notice when one color mixed with another color gives a color that didn't exist before. For me, that is very enjoyable."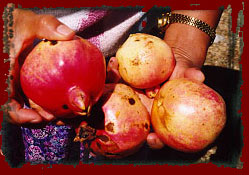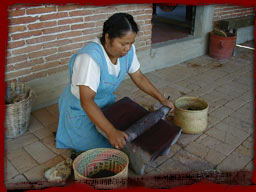 Grinding Cochinilla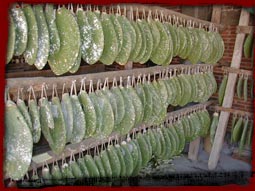 Drying Cochinilla