"To begin, the wool is brought to us matted. It is brought totally dirty. We then have to clean it,
take out the junk, the splinters, tear it apart. Then we take it to wash in the river where there is a lot of water, and we wash it in a basket made of reed. Then we drain it in the sand.
We take it home, and hang it up to dry."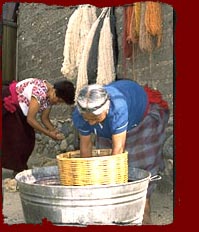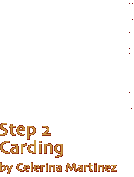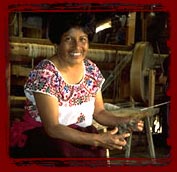 "The first job we do when we are young is to clean the wool, my mother or sister and I would go to the river and wash the wool. After that at about eight or nine we begin to card, to card the wool."



Carding Brushes (Cardejas):
The carding brushes are made by the same families that make the looms and spinning wheels. They are made of pine, leather, and wire. They take a while to assemble because each wire is attached by hand.